#zoumeallios by anytime
We live differently but also, we live together!
Following the customized microsite #zoumeallios by anytime that was launched during the first quarantine, and because we continue to live in a new reality to which we must adapt, we created a permanent customized section entitled: #zoumeallios by anytime hosted on the leading Greek news site, Newsbomb.gr with the support of anytime.
Readers can be informed about everything that concerns them, and have the opportunity to find original ways to improve their daily life and psychology. They also receive useful tips to spend quality time with their loved ones and to remain positive.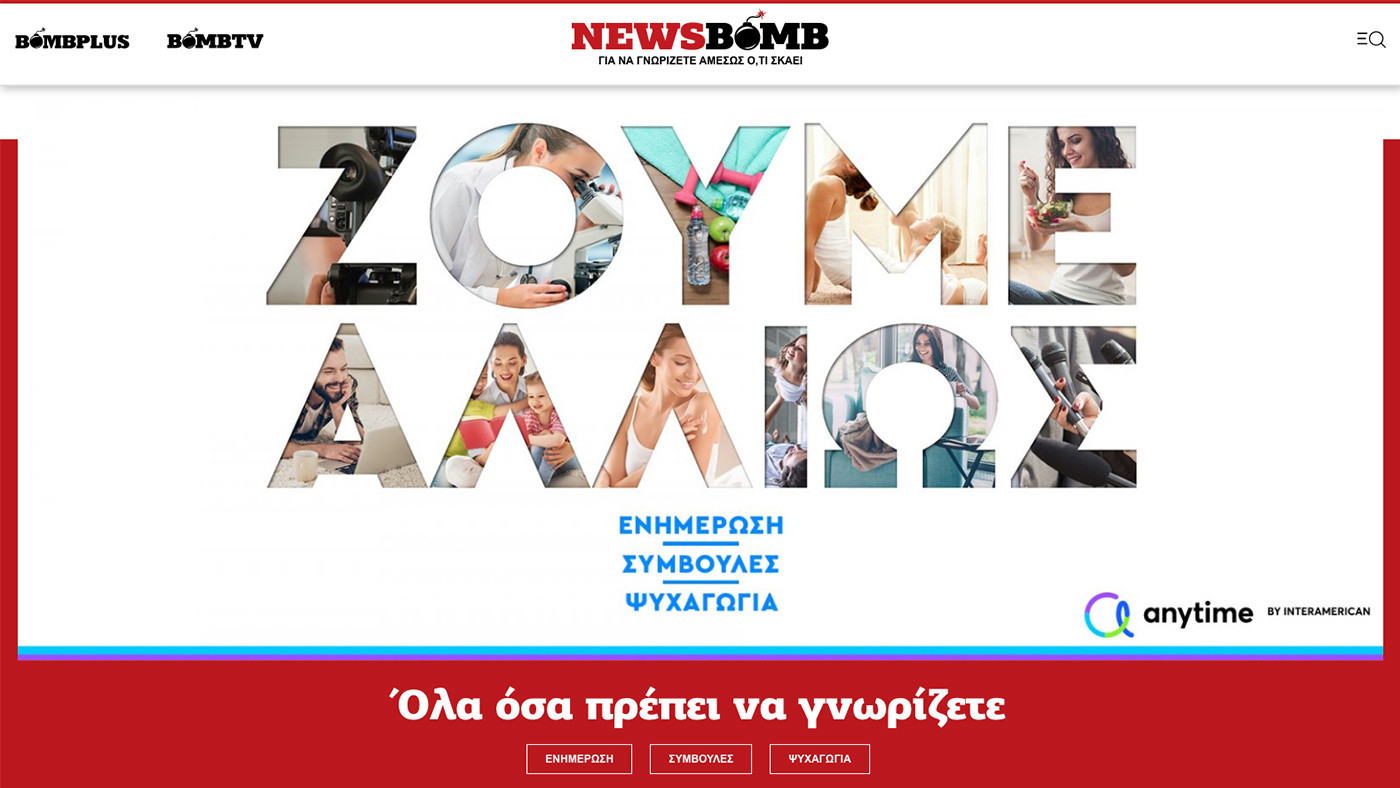 Screenshots
Screenshots
Screenshots
Screenshots
Screenshots
Screenshots