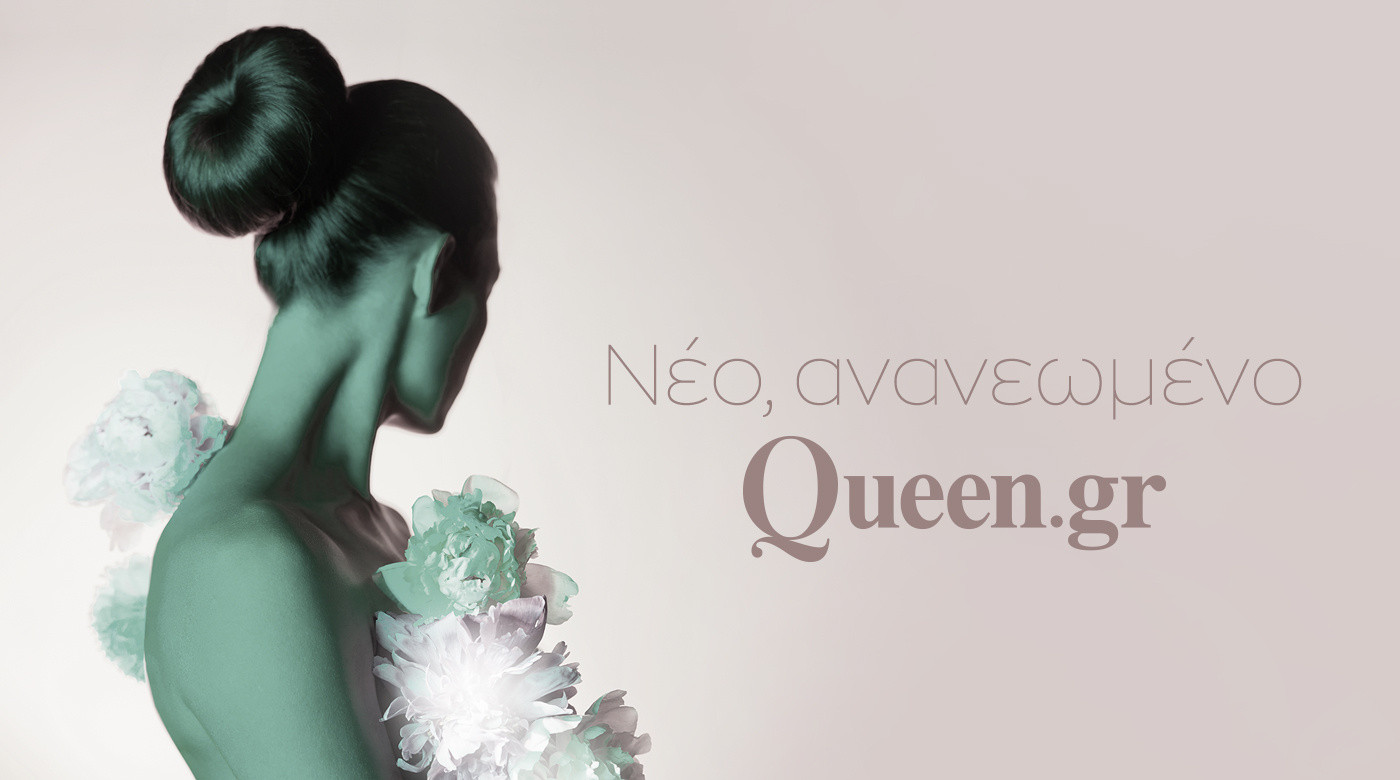 New Queen.gr. A woman's life. A woman's site.
Queen.gr, the leading women's site in Greece, is launching its brand-new identity, regarding both its design, as well as its content.
For over 10 years now, Queen.gr has been the No 1 women's site, showcasing rich and original content, stories, and experiences about all topics addressing the contemporary woman, seeking to be in the know of the world around her. Today the site is pushing a great "restart" button, following the tempo demanded by the women of today and raising to their desires and needs for valid information and lively entertainment in an ever-changing society.
Design-wise the new Queen.gr is following a minimalistic design and contemporary aesthetics approach, in an utterly mobile-forward & user-friendly environment.
Content-wise it is enriching and renewing the pillars that have made it a readers' favourite, but mostly it focuses on new and contemporary content aspects, confirming its role as the ultimate women's digital destination.
It is following Gen Z's fast pace and satisfying this generation's need for frankness, speed, and information pluralism. It is embracing the Millennials' eclectic aesthetics and is becoming the means offering the accessible luxury sought in their choices. It is speaking to Gen X through original and creative content, opinions, and amazing interviews.
Chief Content & Media Officer of DPG Digital Media, Stelios Sofianos, stated: "The design and content renewal of this site, already established at the top of readers' preferences, has been a great challenge for us. The new Queen.gr has come to address women at every stage of their lives and at every age. It has come to meet its audience through all available distribution channels and to set off for an exciting life journey along with its readers".
A woman's life. A woman's site.