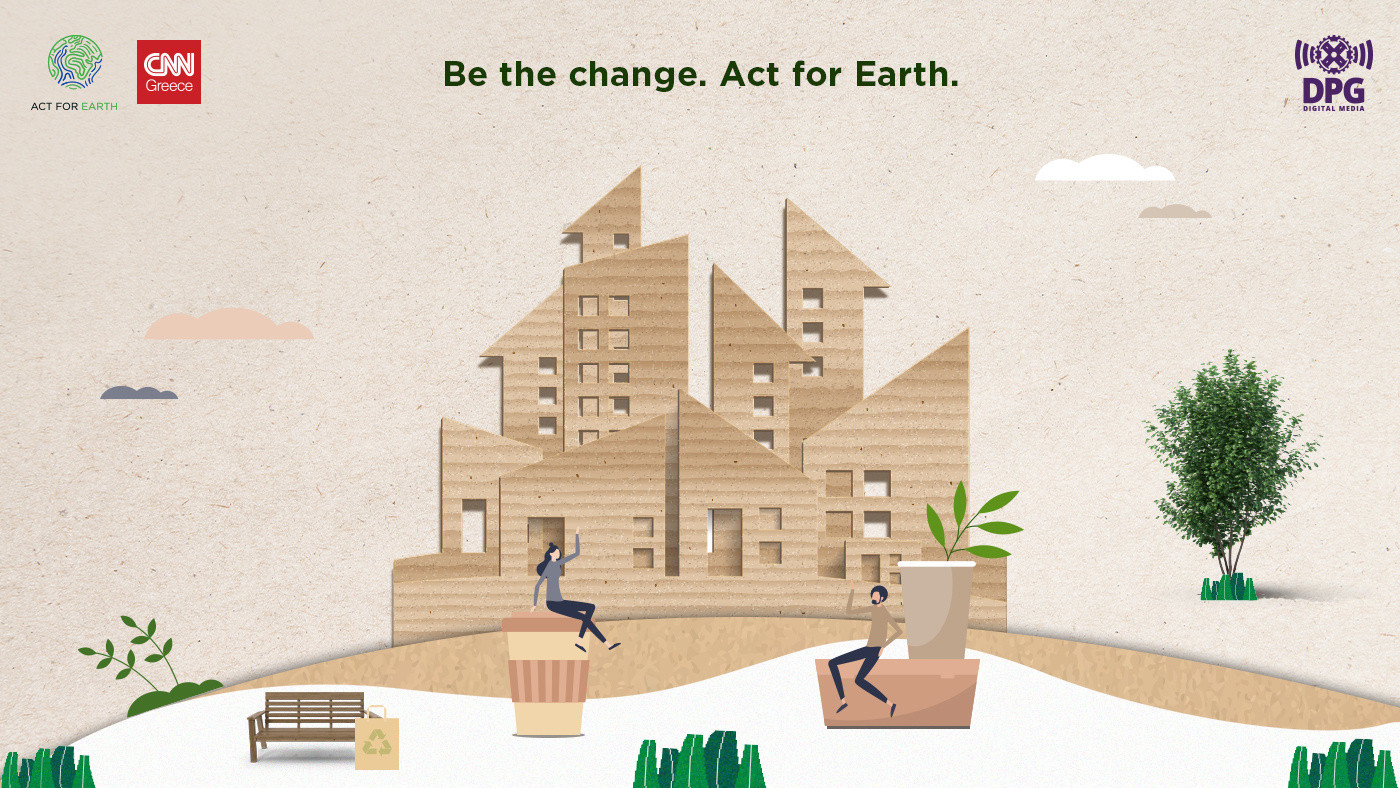 Act for Earth 2.0
The environmental platform of CNN Greece is renewed and enriched
Under the motto "Be the Change" Act for Earth motivates us to be environmentally active and first sets the example. The digital platform of CNN Greece, dedicated to the protection of the environment, enters its second year with new design and enriched content.
Sustainability, Energy, Innovation, Recycle, Climate Change, Responsible Consumption are not just words, but become the main concerns of Act for Earth on its mission to promote every action and idea that contributes to a cleaner planet. From day one, the CNN Greece users, the scientific community, the relative government authorities, as well as the private sector, accepted the invitation from Act for Earth for joining forces and taking action towards this cause.
By utilizing the contemporary means of storytelling (video explainers, infographics etc.), Act for Earth highlights the problems, the choices, and the solutions on the path towards Sustainability. Read today the exclusive interview that Minister of Climate Crisis and Civil Protection, Christos Stylianidis, gave to Mina Karamitrou regarding the wildfires.
The tribute is being communicated through a complete promotion plan in CNN Greece and all the rest of the DPG Digital Media Group's sites, as well as through special SoMe actions.
Be the change. Act for Earth.