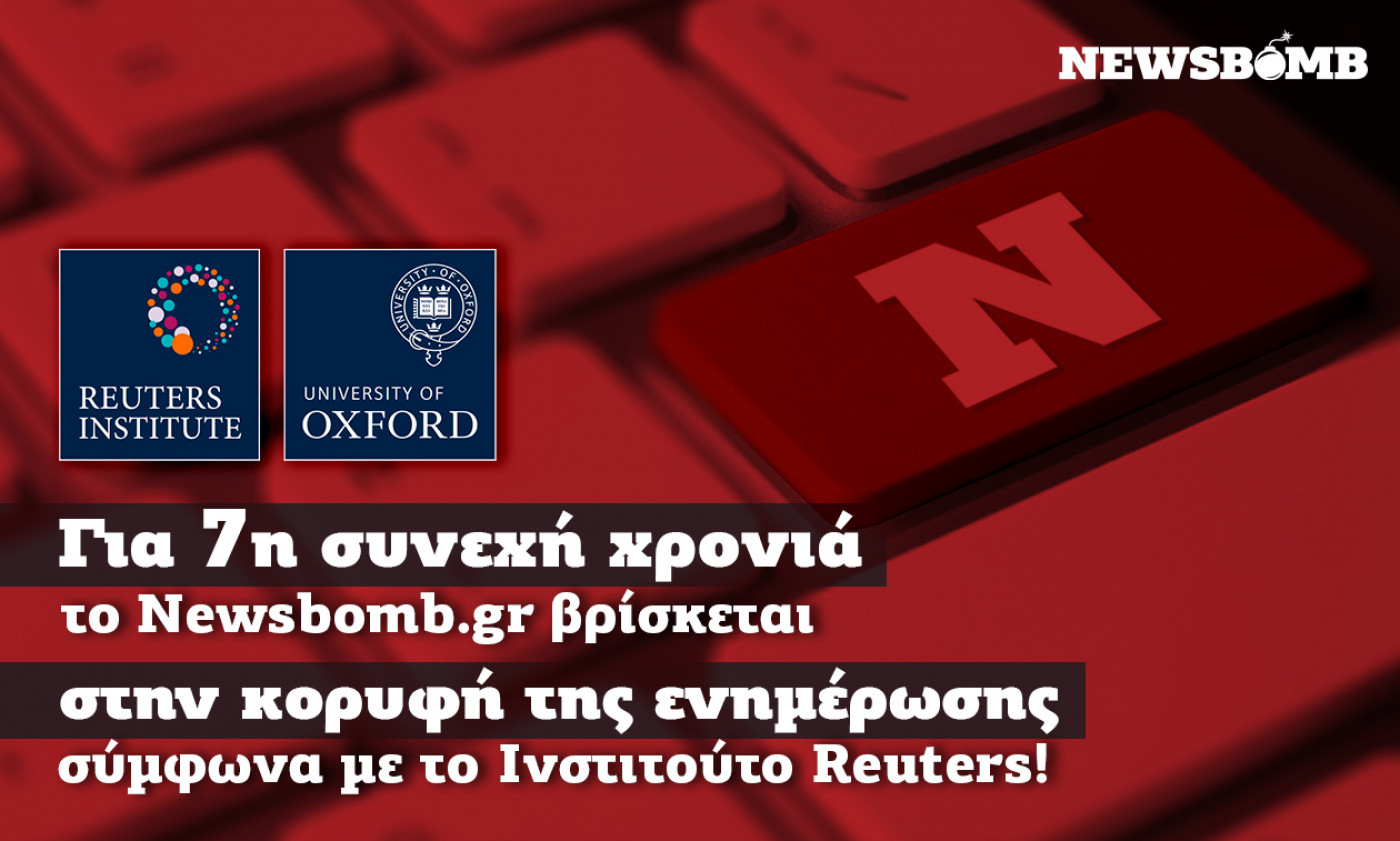 Newsbomb.gr stands on the top according to Reuters Institute
For 7th consecutive year Newsbomb.gr stands on the top of online information in Greece, according to the Scientific Research Digital News Reports 2022 of Reuters Institute. The research places Newsbomb.gr on the first place, regarding awareness of news sites in Greece along with in.gr.
Approximately 1 out of 3 internet users trusts Newsbomb.gr for his/her weekly news update, while a 12% of all users in Greece visit the site at least 3 times per week.
And all this within a news media market fragmented and heavily disrupted, according to Reuters Institute, a fact that adds even more value to the success of Newsbomb.gr.
Dr. Antonios Kalogeropoulos from University of Liverpool notes on behalf of Reuters Institute that the percentage of people who are very or extremely interested in news in Greece fell by seven percentage points (pp) during the past year, as it did across most countries, partly due to COVID-19 news fatigue. Approximately seven out of ten (71%) internet users in our country get news mostly through social media. Facebook is still "king", with 1 out of 2 users (53%) using it for news information. YouTube follows with 36%, while Twitter gets just 15%.
Newsbomb.gr thanks its millions of readers and commits to continue to report the news and the important issues affecting their daily lives fast, fully and with top validity.