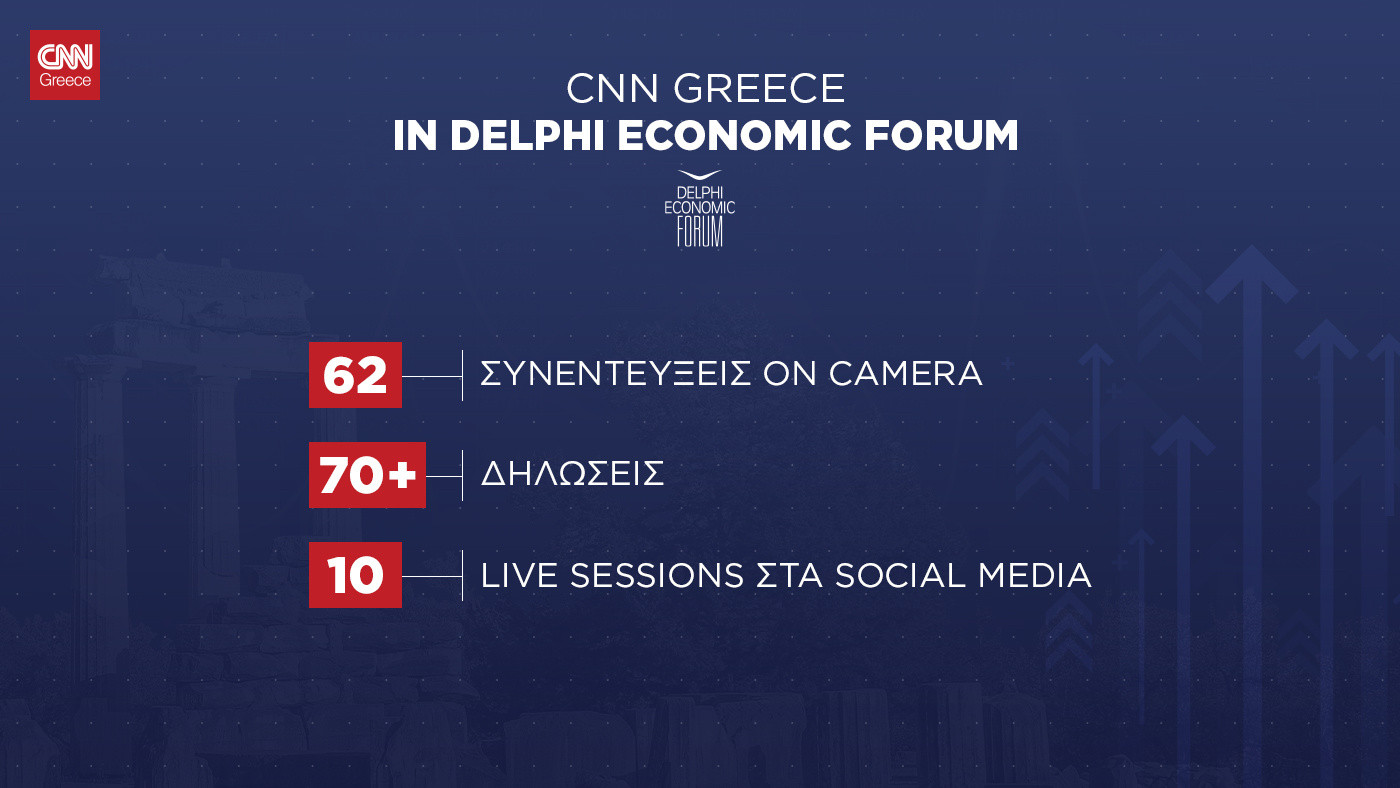 CNN Greece's presence at the Delphi Economic Forum
The specially designed studio of CNN Greece at the 8th Delphi Economic Forum, as part of the Media's strategic partnership with the institution, was a point of reference and attraction for many prominent speakers.
More than 60 participants of the Forum were interviewed in the CNN Greece studio, including Deputy Prime Minister Panagiotis Pikramenos, as well as Ministers Staikouras, Georgiadis, Voridis, and Hatzidakis, presenting their assessments of the political and economic developments.
Other participants were significant figures of the political scene, heads of financial institutions, and other top representatives of the business world. International analysts and executives from companies, such as Google, Visa, Philip Morris International, and Airbnb provided a comprehensive perspective on the developments happening in Greece.
The CNN Greece journalists coordinated a series of panels regarding the most crucial sectors of the economy and technology, and participated in discussions and briefings concerning the state of the Greek economy.
At the same time, through the special section on the CNN Greece website the visitors had the opportunity to watch in live streaming all the activities of the Forum and stay updated on the progress and news happening in the conference.
Remaining faithful to its mission, CNN Greece provided integrated content, prioritizing important events and delivering timely and comprehensive coverage during this crucial time for politics and economy.