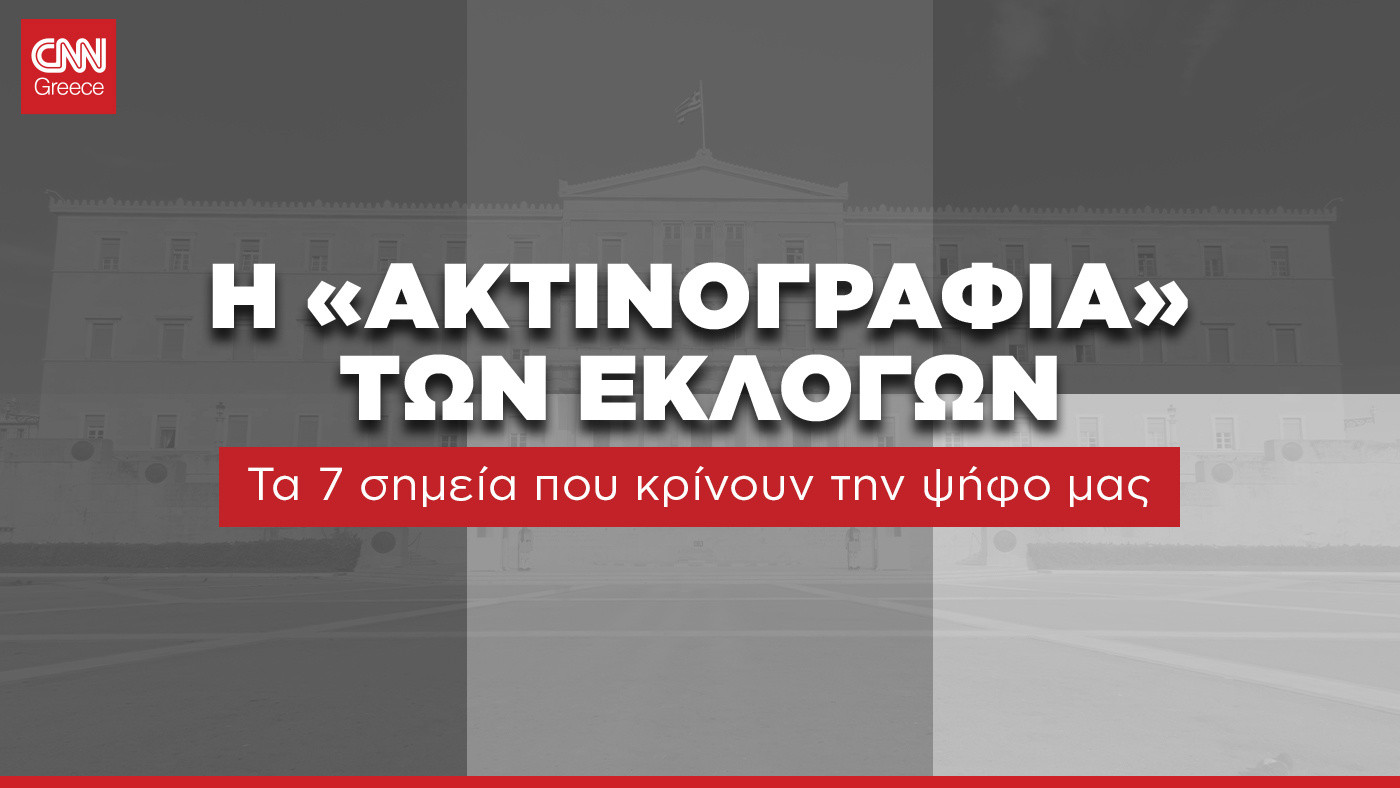 Inside the Election Analysis on CNN Greece
The pulse of the 21st of May elections beats on CNN GREECE, presenting the policy positions of the six parties and contributing to a fruitful dialogue beatween citizens and candidates on the path towards the polls.
A special section on the website of CNN Greece named "Elections' X-Ray" hosts the policy positions of each party, as developed in seven fields: Economy, Foreign Policy, Energy and Climate Change, Education, Health, Migration, and Justice.
Through this "crash test", readers will be able to make more informed and responsible decisions regarding the next government.
The party presentations, which are brief and concise, are hosted daily on both the website and the respective social media platforms of the channel, showcasing each party's level of readiness in addressing chronic issues, major crises, and national challenges.