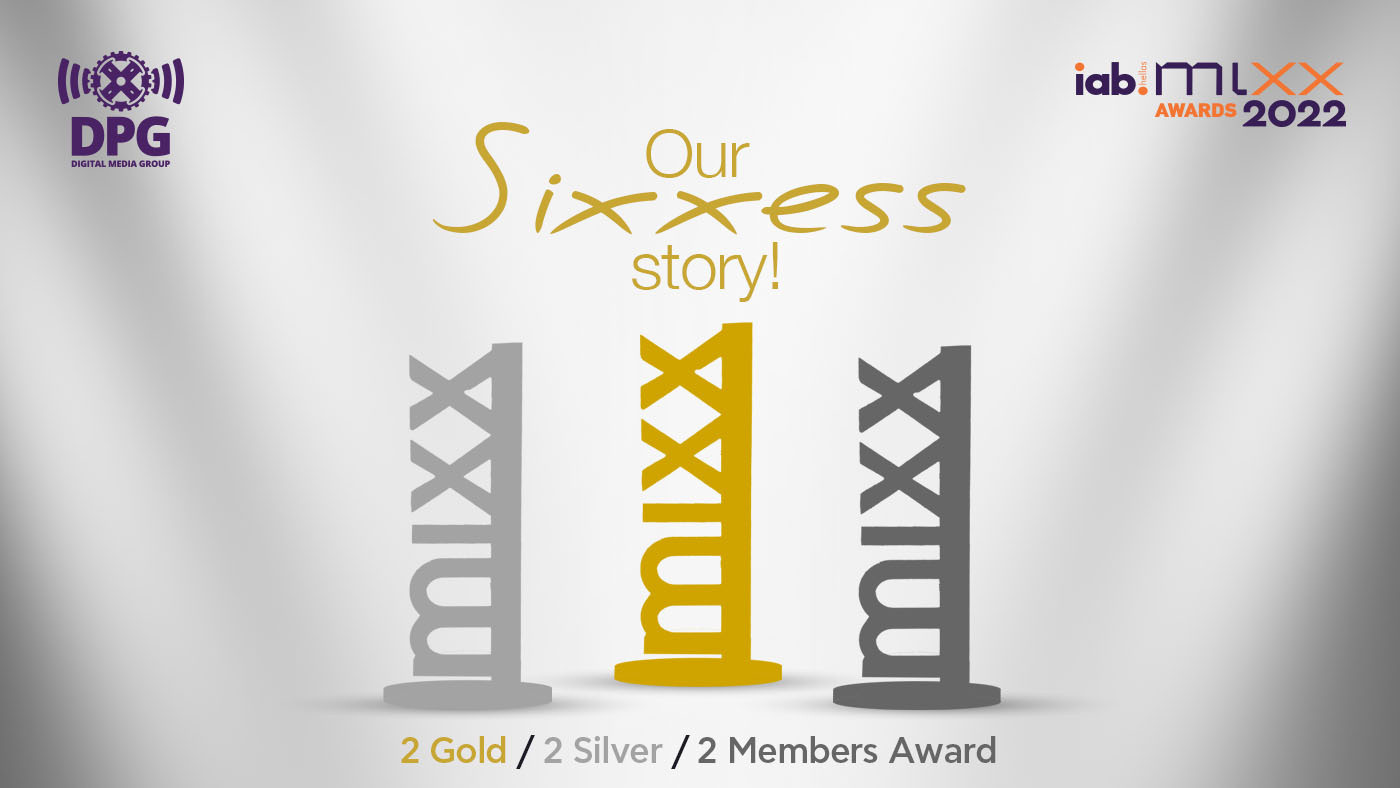 DPG: 6 Awards at IAB MIXX Awards 2022!
DPG Digital Media Group was honored at the IAM MIXX Awards, the leading international institution with global recognition, for the 6th consecutive year by winning a grand total of 6 awards.
The IAB MIXX Awards honour the best projects in the Greek digital ecosystem. In a glamorous awards' ceremony held on Tuesday, June 13th, at Eleon Loft, in the presence of prestigious executives of the digital communication industry, DPG won 2 Gold, 2 Silver, and 2 Members' awards.
The extended environmental tribute "Act for Earth" stood out receiving two awards, specifically a Gold Award and a Members' Award in the "Best original Content Series" category. In the "Branded Content & Native Advertising" category the activation "Sommer in the City" won the Gold Award, the campaign "Fill your dreams by JUVEDERM" received the Silver Award, and the campaign "Big Love in Christmas Town powered by Mini" went home with the Silver award, as well as the Members' Award.
DPG Digital Media Group's important distinctions underline the Group's dynamic in creating and providing integrated advertising solutions and producing original content across the entire Media network, which the company manages and commercially represents.