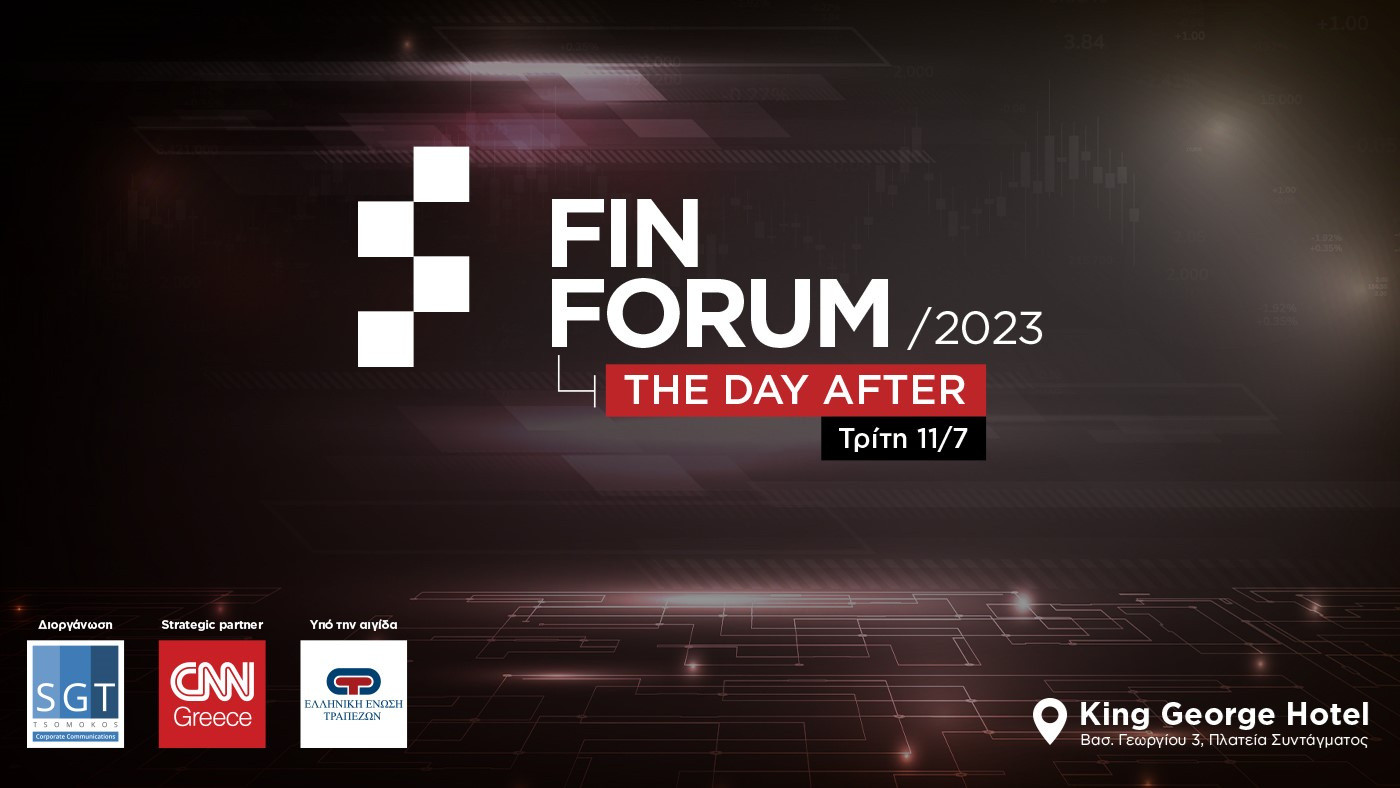 The next day of the economy placed at the center of FinForum 2023
FinForum 2023, held on Tuesday, July 11, 2023, at King George Hotel, and under the aegis of the Hellenic Bank Association, features Christos Staikouras, Minister of Infrastructure and Transport, Haris Theoharis, Deputy Minister of Finance, and Giannis Stournaras, Governor of the Bank of Greece, as its main speakers.
The conference is organized by CNN.gr and DPG Digital Media Group, in collaboration with communications company Tsomokos, for the third consecutive year. A few days after the completion of the June 25th elections, the forum ponders over the next day of the Greek economy.
At the same time, representatives from the European Central Bank, rating agencies S&P and Fitch, as well as top executives from Greek financial institutions and businesses, will present their assessments and analyses. Among the confirmed speakers of FinForum 2023 are Messrs. Christos Staikouras, Haris Theocharis, Giannis Stournaras, Nikolaos Mantzoufas, Grigorios D. Dimitriadis, Chris Allen, Konstantinos Vasileiou, Theodoros Tzouros, Ernestos Panagiotou, Kostas Tovil, Vasilis Kazas, Theodoros Anastasopoulos, Nikolaos Karamouzis, Aristotelis Chantavas, Dimitris Giantsis, and Mrs. Athena Chatzipetrou, who will be covering a wide range of economy-related topics.
For further information and registration, interested parties can visit the website www.finforum.gr.