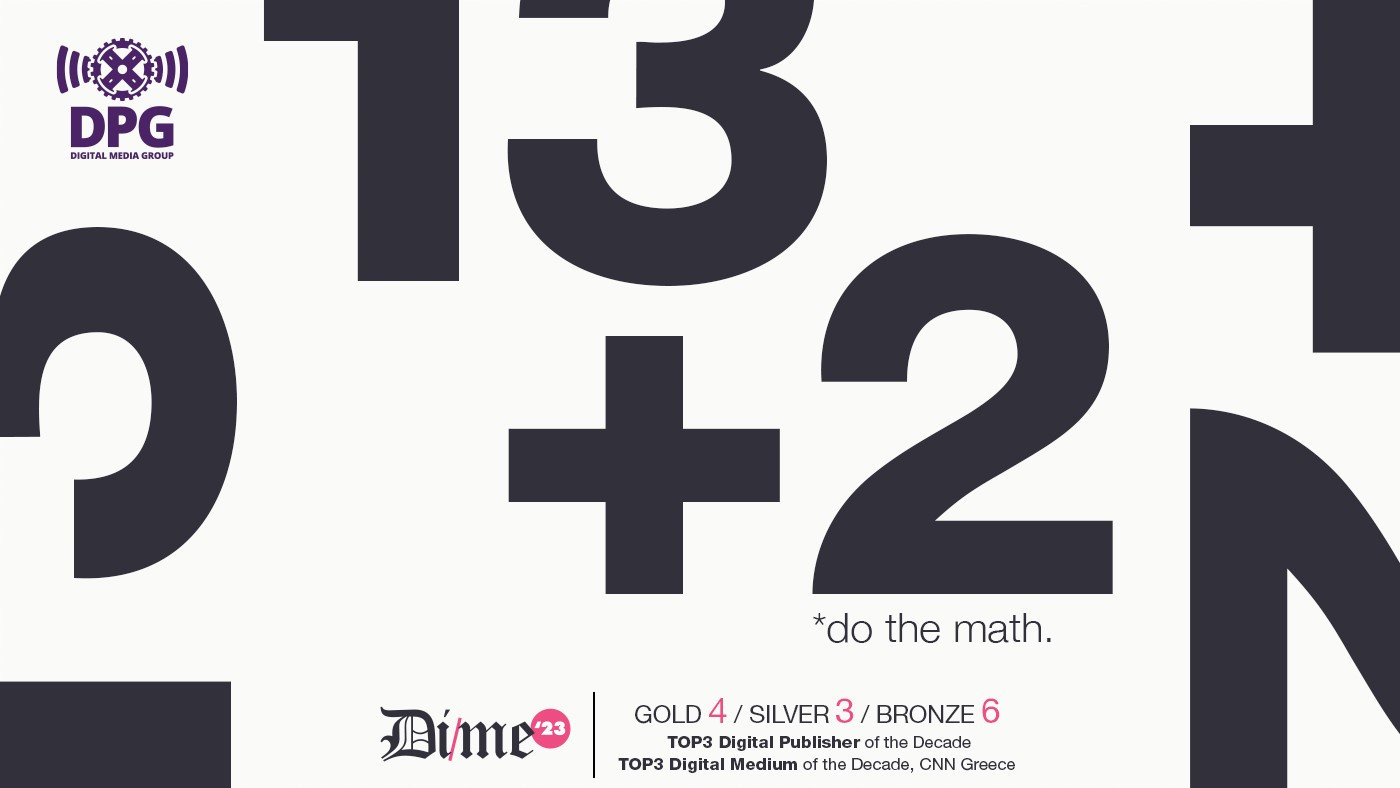 Top achievements for DPG Digital Media Group at DIME Awards 2023
DPG Digital Media Group triumphed at DIME Awards 2023, receiving a grand total of 13 awards, from which 4 were Gold, 3 Silver, and 6 Bronze.
On Tuesday, July 11th, the best practices in the field of Digital Publishing were acknowledged and honored, for the 10th consecutive year by Boussias Communications, during a beautiful event taking place in the Wine Museum venue. The impressive ceremony was attended, among others, by esteemed executives of the leading companies in the digital market. DPG Digital Media Group, in the context of this year's anniversary event, also received the following significant distinctions: "TOP3 Digital Publisher of the Decade" and "TOP3 Digital Medium of the Decade" for CNN.gr, establishing its ongoing commitment in pioneering and delivering premium, original and quality content to the market.
As a result of the creativity and professionalism of its top-notch team, the Group received the following awards:
Gold Awards:
Silver Awards:
Bronze Awards:
Congratulations to DPG Digital Media Group on this impressive achievement at the DIME Awards 2023!