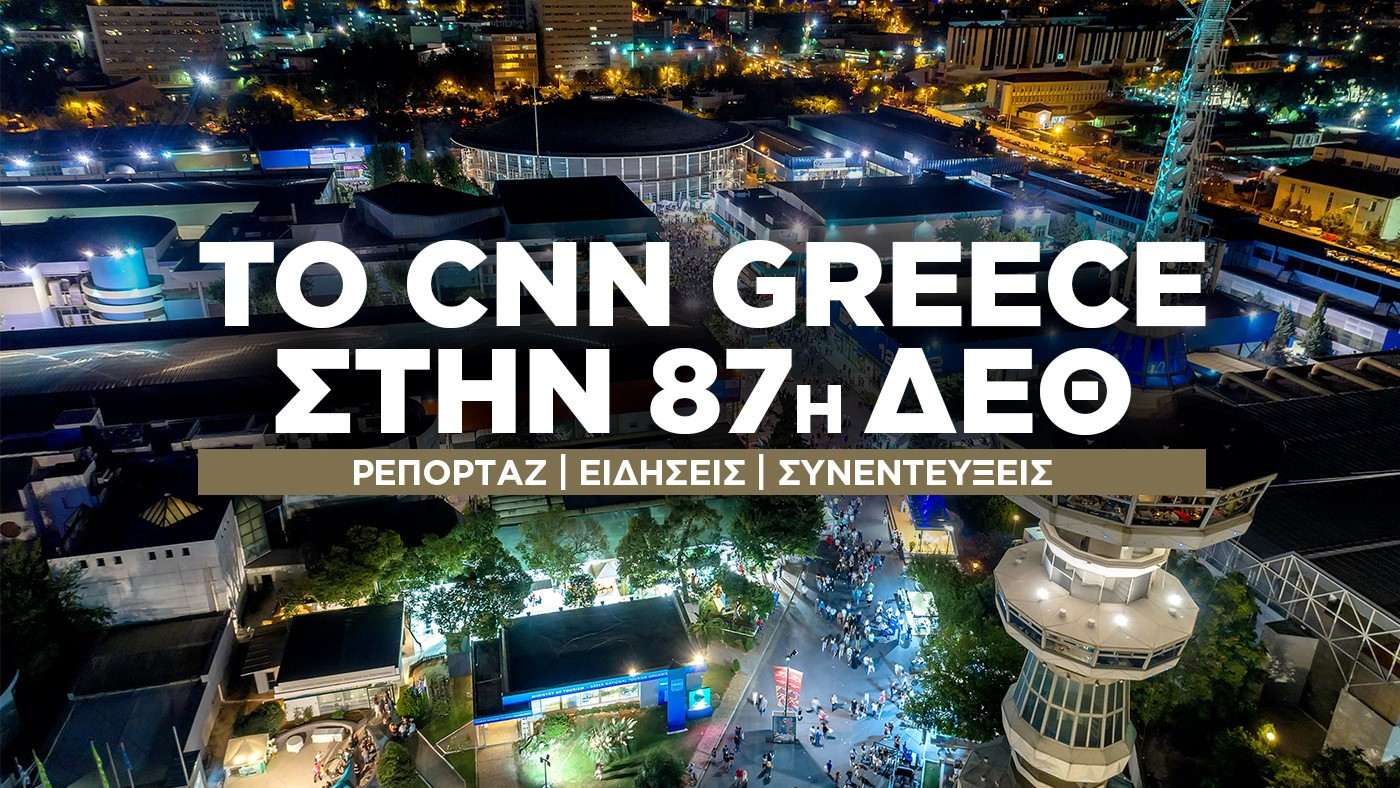 CNN Greece at the 87th Thessaloniki International Fair
CNN Greece will be inside the beating heart of the 87th Thessaloniki International Fair, co-organizing a series of discussions on the Greek economy, in collaboration with the Growthfund – The National Fund of Greece.
Prominent Ministers, politicians, and government officials, as well as entrepreneurs, will participate in over 15 conversations, covering a wide range of economy-related topics. All the debates will be broadcasted in real-time by CNN Greece, the Growthfund and their respective Social Media accounts.
Additionally, within a specially designed television studio on-site, the editorial team of CNN Greece will broadcast the developments of the 87th Thessaloniki International Fair and will host interviews and commentary from prominent figures of the political and economy world.
Furthermore, the most important news related to the TIF, articles and interviews, as well as information regarding the institutions' history, the country of honor and Thessaloniki in general will be featured on a dedicated section of the CNN Greece website.